DEANS FAMILY PRODUCTIONS creates CHILDREN'S BOOKS, COMIC BOOKS, HANDMADE TOYS, ORIGINAL ART – and MORE – for ALL AGES!
---
---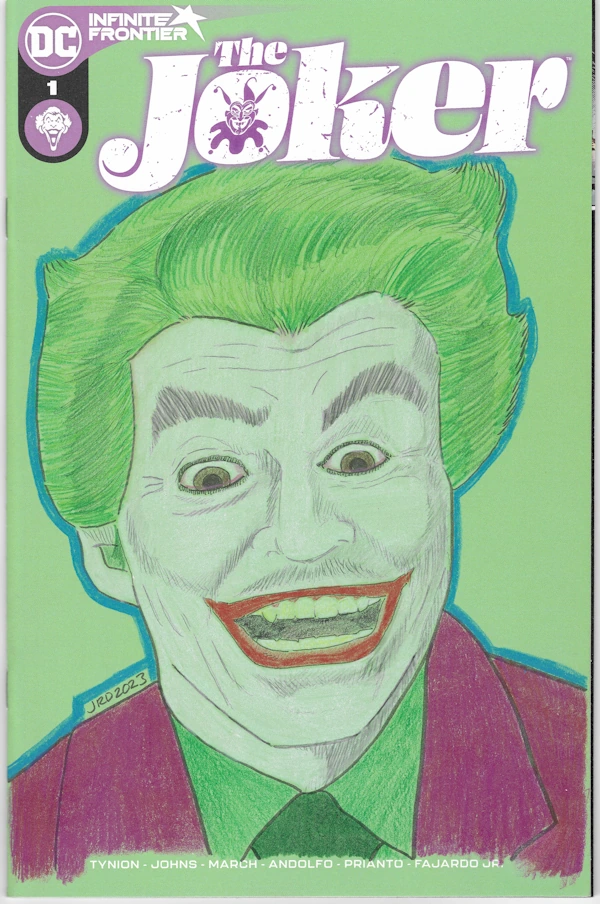 We've added ORIGINAL ART to our Online Shop! Get one-of-a-kind pieces by Robert when you visit our shop at shopdfp.com! But don't delay – once these pieces are gone… they're gone!
---
---
SOCIALS (aka KEEPING UP WITH OUR SILLINESS…)
---
WHAT'S NEW…? NEW BOOKS!
TWO NEW BOOKS FROM DFP/Crass Fed Kids Available Now!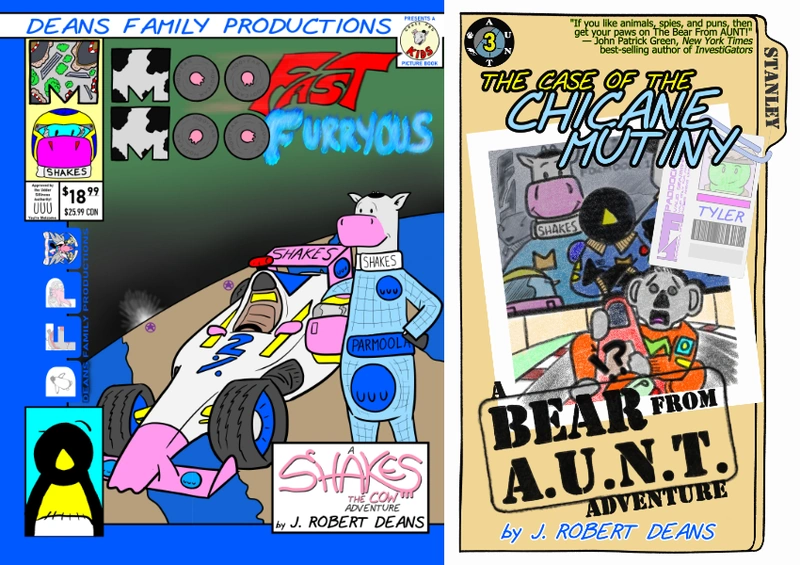 Our newest books are MOO FAST, MOO FURRYOUS, the third Shakes The Cow Adventure new to paperback, and Stanley's third book, THE CASE OF THE CHICANE MUTINY: A Bear From AUNT Adventure! Both books feature Shakes' adventure as a Formoola One race driver trying to be the World Champion. In FURRYOUS, Shakes has to deal with a slippery opponent who's not playing fair. In CHICANE, Shakes' team manager, Percie, asks her AUNT friends for help, suspecting there may be race fraud taking place behind the scenes! Shakes
---
UPCOMING APPEARANCES
OCTOBER 14, 2023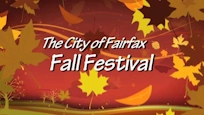 ---
WHERE TO BUY OUR BOOKS!
WHERE TO BUY DFP-THEMED GIFTS!
WHAT ABOUT THOSE AWESOME TOYS?!

Want a one-of-a-kind handmade Shakes, Stanley, or custom Cowsplay Shakes? Just
---
Want to support us and other small businesses, but inflation is making that difficult?
Try these methods of support which help greatly and only cost a little time!
Leave reviews for our books on Amazon, Barnes & Noble, or any other bookshop
Tell your friends about our work
Request our books at your local public or school libraries
Share our email newsletters with friends and family
We appreciate all of our supporters, and that support doesn't always have to be monetary. Give these tips a try next time you're looking to help out a business you want to support. Cheers and thank you!
---
READ FREE PREVIEWS OF
"GRAND PUNWICK MYSTERY THEATER"

---
MEDIA / PRESS ARCHIVE